UP minister Gayatri Prajapati, who is evading arrest, has failed to get relief from the Supreme Court which expressed unhappiness that its order on lodging of FIR against the SP leader was being given "political colour".
A bench headed by Justice A K Sikri clarified that it has only ordered the Uttar Pradesh police to lodge an FIR against Prajapati in cases of alleged gangrape and attempt to rape a woman and her daughter and is not monitoring these cases.
The minister can approach the court concerned for appropriate relief, the apex court said while rejecting Prajapati's plea for recall of its order for lodging an FIR against him.
The apex court had on February 17 directed the UP Police to lodge an FIR against Samajwadi Party (SP) leader Prajapati and asked it to submitt an action taken report regarding the incidents in eight weeks in a sealed cover.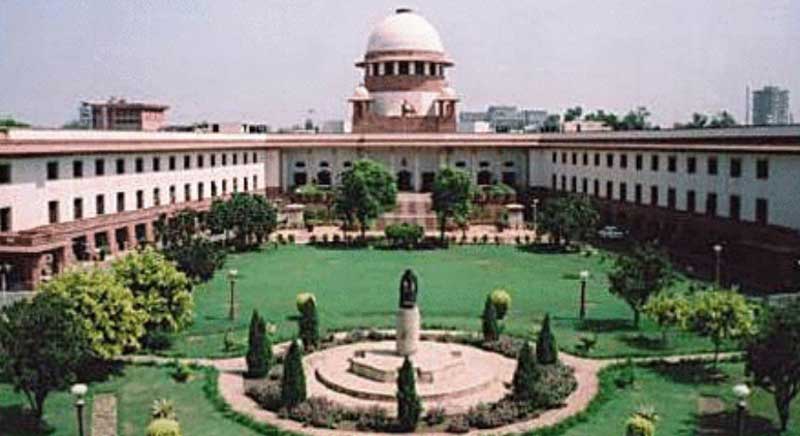 "We have simply directed registration of an FIR and investigation in these cases," the bench said, adding, "now political colour is being given to this order. It is unfortunate".
"Let the police investigate this matter and say whatever they want," the apex court said.
Prajapati, whose opponents have used the issue in electioneering in poll-bound state to attack him and his party, has cried foul alleging that it is a "politically motivated" case as the complainant is affiliated to the BJP.
Seeking a stay on his impending arrest, the Minister had claimed that the state government had not put the facts in the right perspective before the apex court and false allegations were levelled against him.
The apex court's direction had come on a PIL filed by a woman who had alleged repeated gangrape by Prajapati and others and sought the court's direction for lodging of an FIR.
The petitioner's counsel had argued that the UP Police had not taken any action on the complaint which was given to the Director General of state police.
The counsel appearing for the state had said that since it was election time in the state, the government has said in the affidavit that the alleged incident cannot be ascertained and there was a delay in filing of the complaint.
Narrating the incident, the petitioner's counsel had said the alleged incident had first taken place in October 2014 and continued till July 2016 and when the accused tried to molest the minor daughter of the petitioner, she decided to lodge a complaint.
Prajapati was sacked by Chief Minister Akhilesh Yadav last year but was later reinstated in the council of ministers.